LISA BURBACK, Team Manager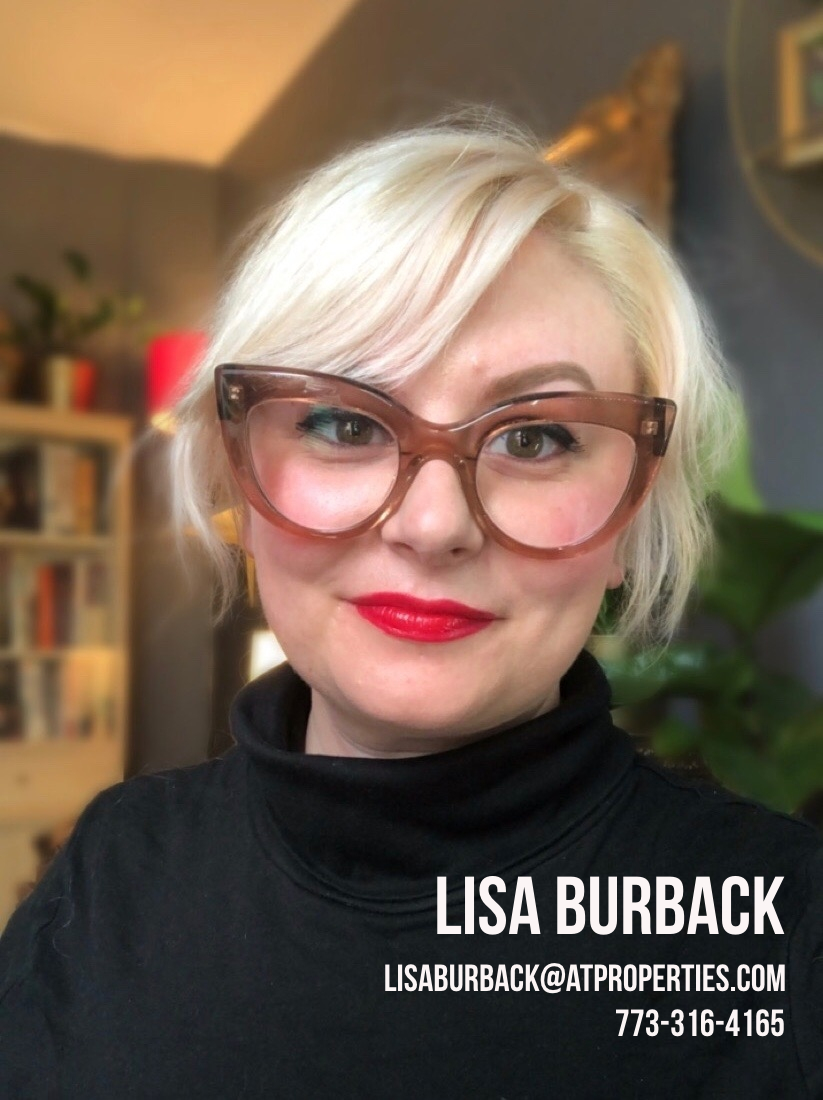 "Philip and Lisa made the selling experience very smooth. They were very responsive and actively took part in all aspects of the process. It was a pleasure doing business with them."
A multigenerational (since the 1860's!) Chicagoan, Lisa is passionate about this city and its rich history. She grew up in the Mayfair Park neighborhood, and attended the Chicago Academy for the Arts and the School of the Art Institute of Chicago. She ran an online retail business dealing vintage clothing until her love of vintage homes and Chicago history lead her to real estate. She spent over 20 years living in West Town, until she and her husband moved to Chicago's far south side in the historic Pullman district. Their historic row home was recently featured on the annual Pullman Historic House Tour.
Her career in the real estate industry began in 2012 as a social media consultant for a local brokerage, which quickly evolved into a management position within six months of her tenure. After three years of helping agents achieve their sales goals, she joined the Philip Schwartz Real Estate Group as a broker.
As the Philip Schwartz Real Estate Group made its transition to @properties in 2015, Lisa's role expanded to Team Manager. Lisa manages all behind the scenes affairs, freeing the agents to focus completely on their clients. She uses her creative marketing, organizational, and management skills to push the team forward towards greater success, keeping every transaction moving smoothly and effortlessly.